Nintendo Switch
River City: Rival Showdown
River City Ransom is back, rebuilt from the ground up! Rekindle old rivalries and relive past rumbles through a completely revamped story! A re-release of the classic Nintendo 3DS sandbox brawler, this version of the game has been updated with tweaked controls, graphical upgrades, and a new online mode in the form of Double Dragon Duel 2023.
Role-playing (RPG)
Hack and slash/Beat 'em up
Adventure
Single player
Multiplayer
Co-operative
Screenshots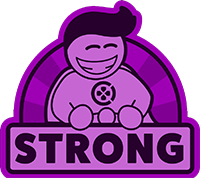 Storyline
This game acts a sequel to Nekketsu Kōha Kunio-kun Special, its prequel Riki Densetsu, and River City: Tokyo Rumble. The events of River City Super Sports Challenge ~All Stars Special~ take place directly after this game. Kunio, the top delinquent of Nekketsu High School is a standout in street fighting and sports, and an icon to the student body. He's won glory traveling overseas to win sporting events and taking on the yakuza to rescue his friends. His burning passion for righting wrongs and fearless courage to fight to the finish has made him a living legend... The infamous hot-blooded tough guy Kunio of Nekketsu High School. "What a beautiful night." Kunio is walking through Yumemicho after dark when, just as he yawns and thinks about heading home, on a street on his own turf he is attacked by a mysterious duo. In the middle of the fight, the duo flees once they hear the sound of police sirens. Hiroshi and Sugata rush in to check on Kunio, who has no idea who the assailants were. What he did know was that they were tough, he was not sure if he could last forever in a fight with them. They set up an ambush against him at night, when they knew he would be on his own. There must be a reason behind it. Kunio's intuition tells him that something bigger is afoot... Kunio learns from Hiroshi the next day that his attackers are twin brothers who have recently transferred to Reihou Academy, which they began to rule overnight as the top delinquents. They have clashed with other schools and have targeted their top delinquents, taking over the schools. To add to this turn of sinister events, it appears that Mami, the girlfriend of Kunio's rival Riki of Hanazono High School, has gone missing. Kunio decides to start his day by meeting up with Riki.
Videos
Artworks