Nintendo Switch
Buddy Collection Extra: Kochousou no Kimyou na Go-nin
Buddy Collection Extra: Kochousou no Kimyou-na Gonin includes a new scenario titled "The Peculiar Five of Butterfly Manor" that expands upon the main game's story and characters. Along with that, there's now more voiced character dialogue.
Visual Novel
Single player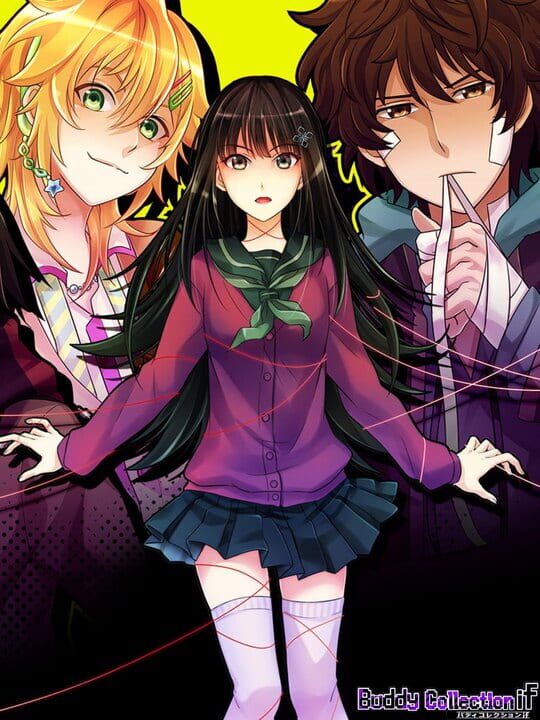 Main game
Buddy Collection If: Red Thread of Fate
Screenshots
Storyline
The protagonist (Nagisa) is a high school girl who lost her memory and Buddy in the middle of an operation. She was originally a Special A Class student, but was demoted to an E Class student, which is the lowest possible rank class. E Class is a gathering of problem children who cannot make Buddies with anyone. In order to choose a new Buddy from among them, a camping trip is held. However, an incident occurs during the trip—.
Videos