Nintendo Switch
Mr. Sun's Hatbox
Mr. Sun's Hatbox is a slapstick, roguelite platformer about getting the job done, no matter the cost. Upgrade your HQ, your team, and your tools so you can take on increasingly dangerous (and ridiculous) missions in pursuit of not only the hat you've lost, but as many hats as you can handle.
-25%
ends

12/04/2023 7:59 a.m.
Shooter
Platform
Role-playing (RPG)
Simulator
Strategy
Indie
Arcade
Single player
Multiplayer
Co-operative
Screenshots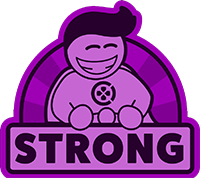 Storyline
You wake up. It's an average Tuesday. You put on your favorite green cap, hop in your trusty delivery truck, and begin the day. Your first delivery: bring a nondescript box to a hat shop. What could go wrong? Little do you know… everything. As you hand the package over to unremarkable local business owner Mr. Sun, a trio of troublemakers rush up, steal the box, and make a run for it. You will not stand for it. You do not disappoint your customers. Your other deliveries can wait. You must recover Mr. Sun's Hatbox at all costs. From your humble beginnings as a one-man-delivery-band, you'll build up an organization of reformed hat-thieves to send on both covert and chaotic missions. As you progress through each level, you'll curate a closetful of stylish headgear, recruit a bumbling bunch of brainwashed bandits, and collect an assortment of weapons, ranging from the practical to the ridiculous. Upgrade your base, your team, and your tools so you can take on the more dangerous Hat Heists, and with every successful return, you'll get one step closer to returning the package that started it all to its rightful home.
Videos
Artworks